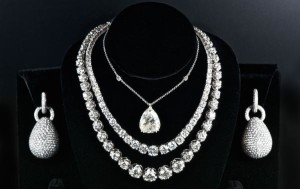 Riverside Gold & Jewelry Buyer is different than ordinary Riverside estate buyers who provide estate sale and liquidation services. While other Riverside estate buyers focus their business on complete estate buy-outs and on-site auctions, we specialize in purchasing the estate jewelry, fine watches, and precious metal gift assets of an estate liquidation.
Riverside estate sales after the death of a family member often are a difficult and emotional process. That is why many choose the convenience of a Riverside estate buyer who offers complete liquidation services and buys everything from furniture and clothing to appliances and collectibles.
However, convenience has its price. Estate jewelry collections and luxury timepieces are among the most valuable goods of an Riverside estate sale. They also are items whose accurate appraisal value requires a high level of expertise to ensure a fair cash price.
At Riverside Gold & Jewelry Buyer, we help our Riverside clients get the best possible cash return on estate jewelry collections, rare timepieces, and large carat diamonds and precious gemstones.
Our friendly Riverside estate buyers can be relied upon for generous cash offers on diamond jewelry and watches from legendary luxury brands such as Tiffany & Co., Cartier, and Rolex, as well as antique jewelry from all historical periods.
Riverside Gold & Jewelry Buyer's estate buying services are managed personally by owner, Fletcher Blackburn—a fine jewelry designer and one of the country's most notable estate jewelry buyers. Mr. Blackburn provides luxury estate liquidation services to clients throughout Riverside and surrounding communities.
Call our Riverside estate buyers today for a free estate sale consultation and to arrange a risk-free appraisal of your precious gift items. House-call visits can be arranged for clients selling large estate jewelry collections in Riverside, CA.
Would you like further information about Riverside Gold & Jewelry Buyer? Click on the following link to learn why we are the best place to sell your gold and: The Best Place to Sell Jewelry in Riverside.
Riverside Gold & Jewelry Buyer serves the General Public, as well as Trust Attorneys, Fiduciaries, Principals and their Heirs, and Retirement Communities.
Contact Our Riverside Estate Buyers To Learn Why We Are …

How to Conduct an Estate Jewelry Sale in Riverside
The Best Fine Jewelry Liquidators in Riverside
Where to Sell Antique Jewelry & Watches in Riverside
The Best Way to Sell Jewelry After a Divorce in Riverside
Better than Having a Riverside Estate Auction at Home